Home Loan Experts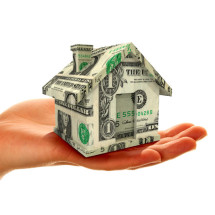 Primary Residential Mortgage, Inc. [PRMI] succeeded in expanding during previous housing market uncertainty, due to the ethical and professional foundation on which the company is based. Chad Bernard, local Managing Partner for one of PRMI's hundreds of nationwide branches, has prided himself on maintaining and exceeding these ethical standards for his clients. Dedication to customer service while finding the best financial options for his customers remains Chad's top priority.
Chad has been with the Avon PRMI branch for 11 years, with more than 19 years in the industry, awarding him high- level experience in working with clients to realize their own unique homebuying or refinancing goals. Chad is careful to tailor the process to accommodate each customer's specific circumstances, including those with credit challenges.
PRMI provides nearly all First Time Homeowner programs, including OHFA Programs, Ohio Heroes, and Grants for Grads. PRMI also offers top- rated experience with FHA, VA, Conventional and Jumbo loans.